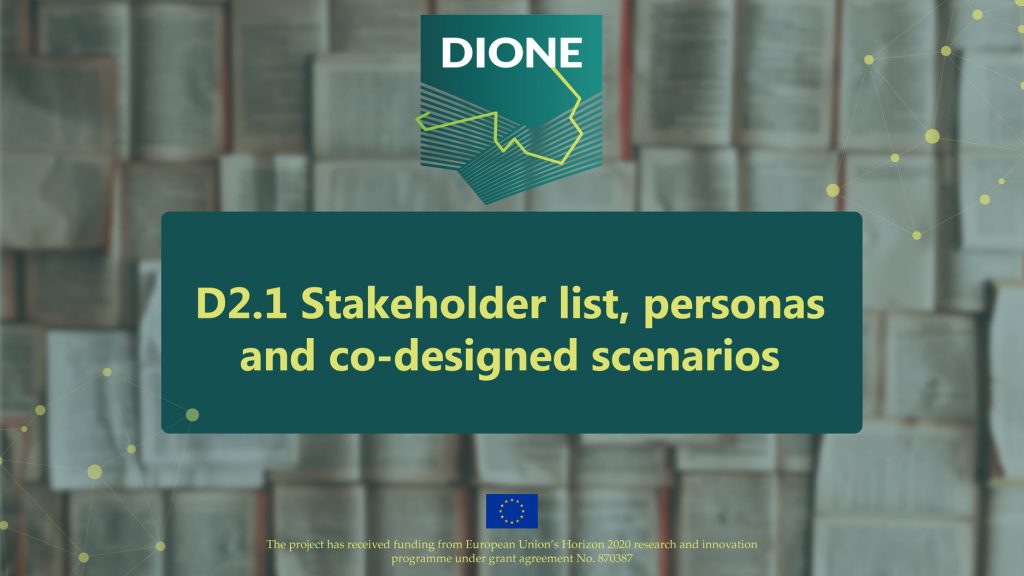 Read our public deliverable D2.1 Stakeholder list, personas, and co-designed scenarios, one of the many available and upcoming DIONE scientific research papers!
Whether you want to learn more about the new CAP structure after 2020, as well as how DIONE support tools conform to the foreseen post-2020 CAP regulations, or to gain a better insight into who these DIONE User Personas are, the chance is here!
Read more on the DIONE website.
Click here for the direct link to the D 2.1.